Safe Harbor has served the greater Richmond community for 20 years, and its strength has been the partnership they've forged within the community. Its volunteer program exemplifies the strong bond Safe Harbor has with the community: Each year, volunteers provide 10,000 hours to help Safe Harbor rebuild the lives of survivors. Every single volunteer also undergoes an intensive 4-week training series.
As the scale of the COVID-19 crisis became clear, Safe Harbor's Volunteer Coordinator Katherine Moore began to think about how she would move the Spring Volunteer Training class to a virtual platform while still making it just as impactful. There were a lot of moving pieces to consider, but with the help and collaboration of the Safe Harbor team, they were able
to successfully implement Safe Harbor's first Virtual Volunteer Training.
The training is set up to be very hands-on and involved. We were concerned that taking the training to a virtual video conference platform would limit that engagement," Moore said.
She was pleasantly surprised to see how quickly the volunteers connected with the facilitators and each other even though everyone was participating from their living room The volunteer training program has to prepare volunteers for difficult but rewarding work. Moore felt her volunteers were especially motivated because they understand the pandemic will most likely lead to an increased need for Safe Harbor's services.
"We are really gratified that as people adjust to a new normal brought on by the COVID crisis that we had the response that we did," she said.
The greatest testament to the success of Moore's virtual volunteer training are the words of some of her new volunteers:
"The volunteer training offered by Safe Harbor is phenomenal. The wealth of information provided range from thought-provoking to triggering, but all necessary to prepare us for the many different aspects of the services offered and the clients that are served. Katherine, the facilitator, and everyone that has presented information are awesome! I feel honored and grateful for this opportunity to be a part of such an amazing organization. Thank you Safe Harbor for all that you do and allowing me to be a part of your team." — JoAnne Stevens, Class of 2020 Virtual Volunteer Training
"If I wasn't sure about wanting to step up and help people in crisis find their footing again, this training confirmed it for me. I feel so very blessed to be connected to others who want to help, and so grateful for the opportunity to serve." — Pamela Eddie, Class of 2020 Virtual Volunteer Training
Gratitude Report 2020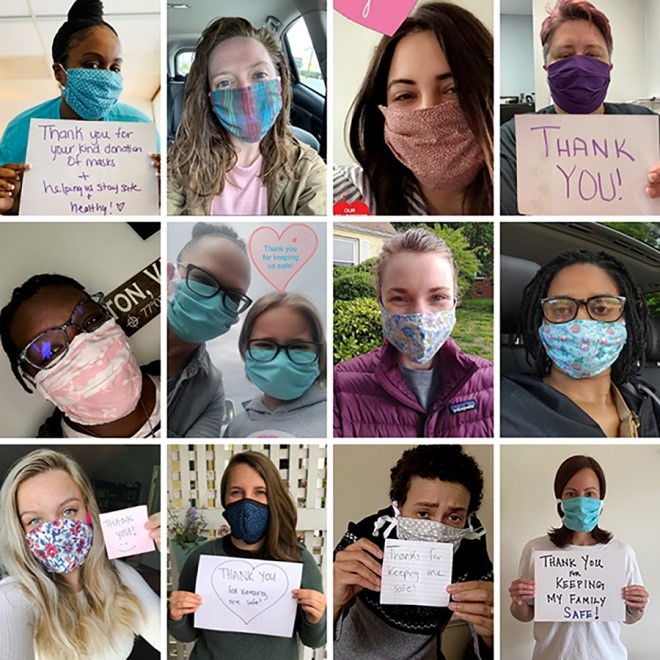 When COVID-19 hit, Safe Harbor quickly developed a plan to continue essential services, adapting those services to keep clients and staff as safe as possible. It quickly became apparent that…